Outsourcing Solutions in Indianapolis, IN
When it comes to human capital management, Axiom Human Resource Solutions has developed strong relationships with vendor partners in order to bring together the most comprehensive solutions possible to meet the diverse human capital management needs of our customers. If you believe you have a service or product that would be a match for our clients' needs, please contact us.
Apex Benefits
Apex is Indiana's largest employee benefits-focused advisory firm dedicated exclusively to helping employers realize cost savings on their group insurance plans and improve employee well-being. Its team of clinical and benefits strategists leverages practical experience driven by data to predict high-cost claims and address high-risk plan members through targeted disease management strategies. Apex operates as an independent advisor with deep carrier relationships and will negotiate to advocate for what is in each client's best interest.
Everything Benefits
Founded in 2015; EverythingBenefits is a benefits technology company that help businesses of all sizes and their employees experience benefits in more meaningful ways. EverythingBenefits partners with benefit brokers, independent agents, insurers, payroll or human capital management companies, and other providers. They are on a mission to discover new ways benefits technology can improve people's lives and are committed to helping employers have the best benefits experiences possible. They believe that technology should make life simpler, more rewarding, and more enjoyable.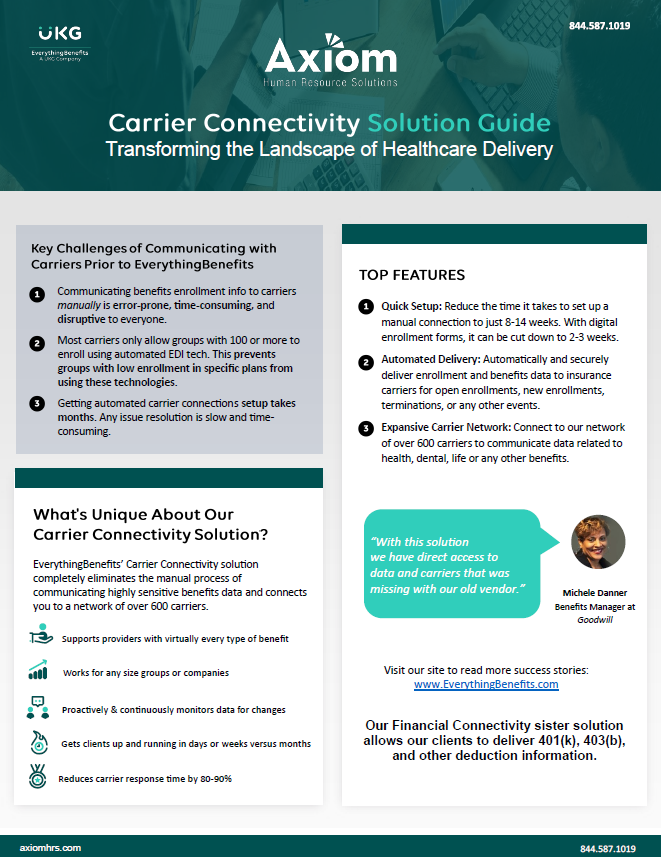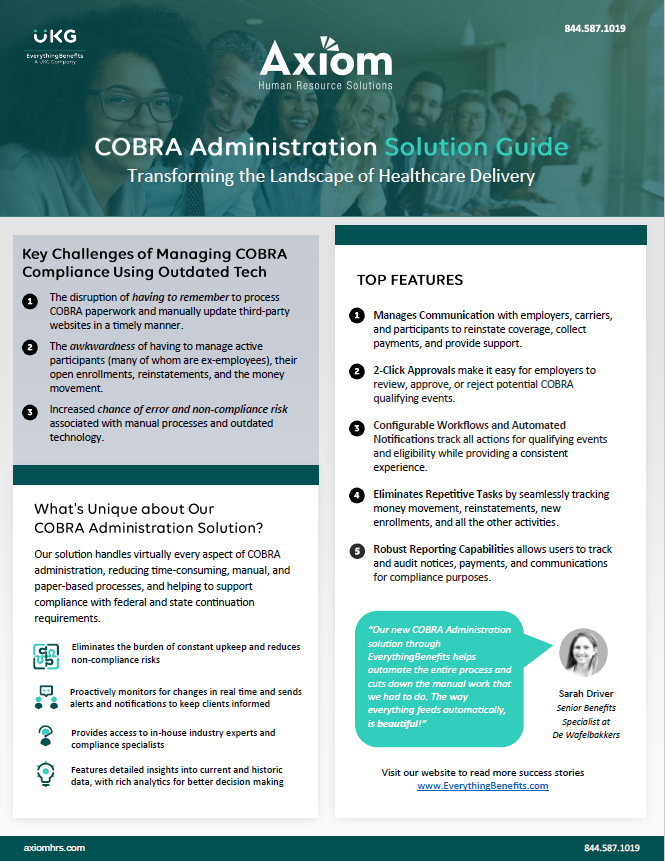 Millennium Trust
Millennium Trust Company is a retirement and custody solutions service provider. Millennium Trust works with individuals wanting to be successful on their retirement journey, as well as helping employers solve business problems. They help customers explore additional options for their IRA, whether that is a Rollover IRA or a Self-Directed IRA. They also provide services with the custody of alternative assets. They provide these services through Account creation, tracking and reporting, reconciliation, IRS reporting and asset record maintenance.
Poster Elite
Poster Elite is a compliance solutions company within the HCM industry. They specialize in solutions such as private labeled labor law posters, pay-as-you-go update services, retention solutions, and acquisition solutions. Their private labeled labor law posters are used to fuel their Retention and Acquisition Solutions. Their Pay-As-You-Go update service subscription guarantees year-round posting compliance and are designed to fit your industry's standards. Their Retention Solution allows you to integrate labor law posters for existing clients through the free poster program. Their acquisition solution comes from two programs, appointment setting and lead generating.
Mineral
Mineral, previously known as Mammoth HR and Think HR, is an HR and compliance solutions company that provides a one-stop innovation platform for small businesses. Mineral has crated this platform by utilizing resources like HR experts and tech-enabled tools. Some of the compliance support they offer includes live HR experts, an employee handbook builder, learning management systems, safety and harassment prevention, a job description builder, and more.