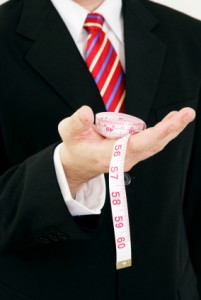 The Right Solutions, Custom Fit
You probably didn't go into business because you wanted to fret over payroll and benefits. Worrying over the details of timekeeping was never what drew an entrepreneur to take a chance on an idea, and it's the rare businessperson, indeed, who ponders HR solutions for pleasure.
We know. We get it.
We also know that tackling human resources yourself is generally regarded as a nuisance, and one that keeps your business from thriving as it could. That doesn't hurt our feelings, and it's not off base: You have plenty on your plate without adding the many (and sometimes thorny) concerns that arise from dealing with compliance, risk management, or just plain people problems. That's why we're here.
Make your business safer, more effective, and more profitable.
Axiom Human Resource Solutions exists to protect and enhance your business by tailoring HR services to your needs. We bring HR solutions without a clunky, pre-determined suite of services to sign up for. Instead, we start by taking stock of where you stand and where you want to go, analyzing your company's practices and systems, goals, and management strategies to ensure you get just-right services that include any combination of benefits, payroll, time and labor, and risk management. And we enable you to manage all of those services with cutting-edge HR software that further tailors your data so that you get exactly what you want, whenever and wherever you want it.
In other words, you can check in on what's happening when and by whom, whether you're in your office or out in the field—as long as you have computer or mobile device. You can see how that data stacks up against the previous hour, day, month, or year, and you can head off potential problems from any unusual activity with instant notifications.
It all adds up to a safer, better-producing business—and less worry for you. That might feel like magic, but it isn't. It's just what we do. We do it through experience and expertise, through up-to-the-minute technology and dedicated customer service. We do it effectively and efficiently because it's what we do most—and best.
We do it with a team of HR-obsessed brainiacs who are creative enough to make the services we offer fit the people and challenges of any business but personable enough (this is human resources, after all) to help you make sense of it all painlessly. Get in touch to find out how we can find HR solutions for your small business.