Human Capital Management Solutions for Non-profits
Axiom and UKG provide customized HCM and workforce management solutions to help you fight for your cause with more efficiency.
Your mission comes first. We are committed to helping you manage costs so you can make your limited funding work smarter and harder. Our custom solutions provide robust automation and easy-to-use tools that deliver the mobility, self-service and flexibility today's HR professionals — and your workforce — demand.
A custom solution that includes effective and simple-to-use HCM technology can ease the burden on HR professionals. Making workforce management tasks such as timekeeping and scheduling, leave management or payroll more seamless for you makes it easier on your staff. Reallocate your savings into mission-critical services and programs.
SIMPLIFY EMPLOYEE SELF-SERVICE
HCM Trends in Non-profits: Axiom Can Help
Scheduling Made Simple
In the dynamic, cause-driven nonprofit sector, you need on-demand visibility into the workforce to boost employee productivity and engagement while delivering quality, cost- effective services. UKG solutions integrate HR, time and attendance, payroll, scheduling, absence management, talent management, and more to create a single employee record that's updated in real time to drive more informed decision making. Intuitive dashboards and in-depth reporting help managers understand key workforce trends, such as tardiness, absenteeism, overtime, turnover, and more, to identify potential issues and take immediate action before budgets or services are impacted.
With Ultimate Kronos Group Ready™ Scheduler (formerly Kronos Workforce Ready® Scheduler), automatically generate schedules that are the best fit for your organization. Our solution can take the guesswork out of scheduling to support your people in a more impactful, actionable way and help them balance their life-work experiences.
With Axiom and UKG:
Automate administrative tasks for time, attendance, HR and payroll so managers can focus on the greater mission

Empower employees with HR tools that help manage schedules, make payment preferences, access forms and more

Get anytime access to real-time payroll for greater transparency and accurate paychecks
Ready to Learn More?
If you're challenged with putting out daily fires and juggling myriad responsibilities while still finding time to play a strategic role in your organization's success, you may be ready to explore our Human Resources Outsourcing Services.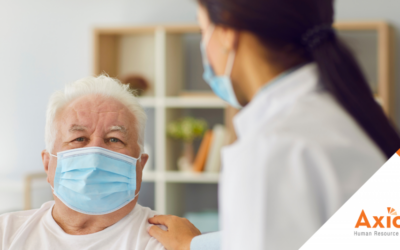 A large study of long-term care facilities last year revealed that turnover rates are even more heavily linked to quality ratings than previously thought. The Findings The...
read more