Long-Term Care
Let us help ease some of the burdens of workforce management that directly impact quality of care with our human capital management solutions. We can assess your Human Resource programs and technologies and design solutions that result in seamless human capital management (HCM) practices that integrate into your long-term care operations so you can focus on patient outcomes.
Working in long-term care facilities, including nursing homes, rehabilitation centers and senior care facilities, can be difficult emotionally and physically. The additional demands placed on administrators and HR professionals to keep these facilities safely operating, compliant and sufficiently staffed is a multi-dimensional and taxing challenge.
A custom solution that includes effective and simple-to-use HCM technology can ease the burden of so much time management on HR professionals. Making workforce management tasks such as timekeeping and scheduling, leave management or payroll more seamless for you makes it easier on your staff. And this directly impacts employee engagement.
Ready to Learn More?
If you're challenged with putting out daily fires and juggling myriad responsibilities while still finding time to play a strategic role in your organization's success, you may be ready to explore our Human Resources Outsourcing Services.
Are You Staying Compliant with Your Remote Workforce?
Electronic notices do not replace physical posting requirements in traditional worksites. An employer must still display physically posted copies of mandatory labor law notices in a location that is accessible to all employees that frequent their physical workplace, even if they are working remotely.
To assist our clients, we are making this important service available at no cost for 90 days! The ePoster Service does all the work so you can focus on the tasks that matters most.
Staying compliant can be difficult and tedious. Consider a couple high-risk scenarios:
An employee that normally works from your physical workplace begins working from home, but home is in a different city, county or even state and has different labor law requirements.
New federal and state labor law updates are released for Earned Sick Time and FMLA regulations (based on COVID-19), but your workforce is not onsite to access them in the breakroom.
There is a remote employee dispute or lawsuit stemming from Paid Leave, Gender Equity, Minimum Wage, etc. and the remote employee did not have access to the applicable labor law notice(s).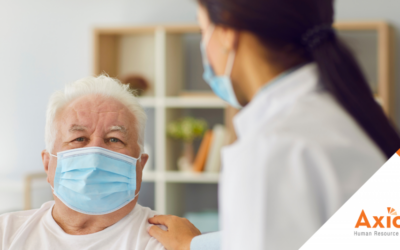 A large study of long-term care facilities last year revealed that turnover rates are even more heavily linked to quality ratings than previously thought. The Findings The...
read more