Simplify Your Long-Term Care Facility's HR Processes
Let us help ease some of the burdens of workforce management that directly impact quality of care. We can assess your Human Resource programs and technologies and design solutions that result in seamless human capital management (HCM) practices that integrate into your long-term care operations so you can focus on patient outcomes.
Working in long-term care facilities, including nursing homes, rehabilitation centers and senior care facilities, can be difficult emotionally and physically. The additional demands placed on administrators and HR professionals to keep these facilities safely operating, compliant and sufficiently staffed is a multi-dimensional and taxing challenge.
A custom solution that includes effective and simple-to-use HCM technology can ease the burden on HR professionals. Making workforce management tasks such as timekeeping and scheduling, leave management or payroll more seamless for you makes it easier on your staff. And this directly impacts employee engagement.
HCM Trends in Long-Term Care: Axiom Can Help
Scheduling Made Simple
Streamline scheduling and put the right people where they're needed most — when they're needed most. Scheduling is one of the most complex, dynamic and taxing tasks vital to the successful operation of your organization and the delivery of quality care. With Ultimate Kronos Group Ready™ Scheduler (formerly Kronos Workforce Ready® Scheduler), automatically generate schedules that are the best fit for your organization.
Especially in these times of hiring challenges and increasingly higher turnover rates, our solution can take the guesswork out of scheduling to support your people in a more impactful, actionable way and help them balance their life-work experiences.
With Axiom and Ultimate Kronos Group Ready:
Have real-time visibility into accurate people data, budget constraints and staffing demands
Empower your people to be more autonomous while making the scheduling process more transparent
Technology Trends
With a sophisticated and easy to use HCM and employee management platform, you are empowered to streamline the day to day tasks that keep you from focusing on employee engagement and patient outcomes.
When it comes to HR solutions in long-term care settings, Gartner has identified two technology trends that are greatly accelerating in importance. These are the increased needs to: 1) track employees via next generation workforce management and employee productivity management solutions, particularly when it comes to hourly employees; and 2) use technology to better support employees' development and well-being.
With Axiom and Ultimate Kronos Group Ready:
Increase employee engagement by accurately collecting time and labor data
Access information on any device at any time making time attendance and workforce management easier than ever before
Regulatory Requirements
Failing to follow the many requirements of healthcare regulations and employment law and safety can be critically expensive. And those details are a lot to juggle, especially while you're running a business. For an LTC organization to be compliant, administrative processes must be established and streamlined to mitigate error. This applies to operations such as payroll, staffing, scheduling, care delivery and patient safety.
Employing HCM software to automate tasks and track data not only reduces the risk of human error but reduces potentially costly mistakes. This, ultimately, affects quality of care.
With Axiom and Ultimate Kronos Group Ready:
Document company policies and employee profiles to reduce compliance risk
Set up customized, automated processes to maintain compliance and adhere to shifting labor regulations
Cost of Labor
The American Hospital Association says labor accounts for nearly 60 percent of an organization's budget, and it's one of the most controllable expenses. Especially in an industry where there is no imminent relief in sight for turnover, long-term care professionals can't effectively manager labor costs without visibility into their workforce.
Overstaffing, uncaught overtime, repeated call-offs or the inability to forecast staffing targets impact operations negatively. An effective time and attendance management system saves time, hassle, paperwork, frustration and money for you and your employees, while providing a holistic view of labor costs.
With Axiom and Ultimate Kronos Group Ready:
Customize your payroll solution based on your company's processes
Greatly reduce time spent on payroll with automated processes and real-time access to reports and data
Ready to Learn More?
If you're challenged with putting out daily fires and juggling myriad responsibilities while still finding time to play a strategic role in your organization's success, you may be ready to explore our Human Resources Outsourcing Services.
Are You Staying Compliant with Your Remote Workforce?
Electronic notices do not replace physical posting requirements in traditional worksites. An employer must still display physically posted copies of mandatory labor law notices in a location that is accessible to all employees that frequent their physical workplace, even if they are working remotely.
To assist our clients, we are making this important service available at no cost for 90 days! The ePoster Service does all the work so you can focus on the tasks that matters most.
Staying compliant can be difficult and tedious. Consider a couple high-risk scenarios:
An employee that normally works from your physical workplace begins working from home, but home is in a different city, county or even state and has different labor law requirements.
New federal and state labor law updates are released for Earned Sick Time and FMLA regulations (based on COVID-19), but your workforce is not onsite to access them in the breakroom.
There is a remote employee dispute or lawsuit stemming from Paid Leave, Gender Equity, Minimum Wage, etc. and the remote employee did not have access to the applicable labor law notice(s).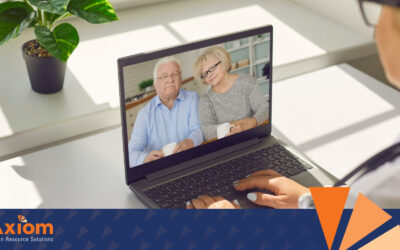 The Use of Technology in Senior Living Has Risen Steeply During COVID-19 Providers of senior living services across the nation are investing far more dollars in technology in...
read more