Human Capital Management Solutions for Manufacturing
Axiom and UKG provide customized HCM and workforce management solutions to help your people — and your manufacturing business — thrive.
From the c-suite to the plant floor, our solutions address the complex needs of manufacturers. Anticipate potential shortages of skilled workers, and how mobile access helps deskless employees engage and stay up to date with company communications. Our solutions provide robust automation and easy-to-use tools that deliver the mobility, self-service and flexibility today's HR professionals — and your workforce — demand.
A custom solution that includes effective and simple-to-use HCM technology can ease the burden on HR professionals. Making workforce management tasks such as timekeeping and scheduling, leave management or payroll more seamless for you makes it easier on your staff. And this directly impacts employee engagement, quality and productivity.
INTELLIGENT LABOR SCHEDULING
HCM Trends in Manufacturing: Axiom Can Help
Scheduling Made Simple
Scheduling is one of the most complex, dynamic and taxing tasks vital to the successful operation of your organization and driving better business outcomes. With Ultimate Kronos Group Ready™ Scheduler (formerly Kronos Workforce Ready® Scheduler), automatically generate schedules that are the best fit for your organization.
In an age of rapid innovation, manufacturers know that to remain competitive, they must implement digital transformation strategies that support their processes and their people. Access to real-time information can help achieve operational agility, workforce performance improvements, cost reductions, and enable manufacturers to deliver a better overall employee experience.
With Axiom and UKG:
Intelligently schedule workers to meet fluctuating production demands
Have real-time visibility into accurate people data, budget constraints and staffing demands
Empower your people to be more autonomous while making the scheduling process more transparent
Ready to Learn More?
If you're challenged with putting out daily fires and juggling myriad responsibilities while still finding time to play a strategic role in your organization's success, you may be ready to explore our Human Resources Outsourcing Services.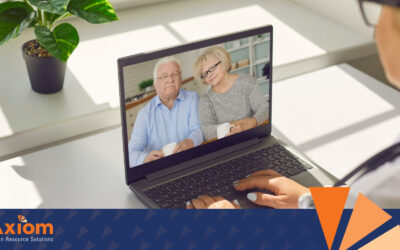 The Use of Technology in Senior Living Has Risen Steeply During COVID-19 Providers of senior living services across the nation are investing far more dollars in technology in...
read more