Many years ago, we chose to work with Kronos Incorporated to provide integrated, customized workforce management solutions. Kronos has proved to be a great choice for the continued innovation, ease of use, security, and flexibility its systems offer.
Our clients are pretty thrilled with it, to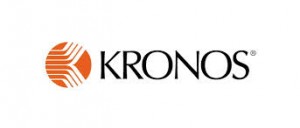 o.
So it's no surprise to any of us that Kronos's Workforce Ready cloud-based human resources information system has received "Built for NetSuite" verification.
The designation indicates that the software meets NetSuite's standards and best practices. It's a mark of success from a specialist in cloud computing and yet another indication that businesses can feel great about choosing Workforce Ready.
To earn the verification, Kronos had to demonstrate that its Workforce Ready software met NetSuite's standards for architecture, development, privacy, and security. A product review by NetSuite and the support of customer references are part of the process. The result, of course, is that we—and our clients—get to feel even better about the Kronos decision.
Did we really need that? Nah. We've been using this software for ages. We're an authorized Kronos partner and well aware of what makes the system great.
But a pat on the back always feels pretty good.
Congratulations to Kronos, and if you'd like to talk with us about making Workforce Ready part of your business, you know right where to find us.