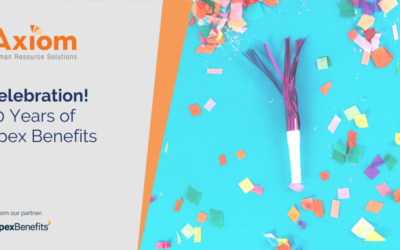 This week, our partner Apex Benefits celebrates its 20th anniversary. In the past two decades, this company has grown from a one-man operation to become Indiana's largest...
read more
Industry Workforce Management Solutions
Workforce Management Solutions
Absence Management
Standardize processes such as requesting a leave of absence, checking eligibility, generating documentation, sending notification reminders, and following up
Performance Management 
Eliminate complex, paper-based forms, streamline the performance review process, and support development of both salaried and hourly employees.
Onboarding Solution
Start building successful relationships, increasing employee engagement, and improving business performance before day one.
Scheduling Solutions
Take the guesswork out of scheduling to support your people in a more impactful, actionable way and help them balance their life-work experiences.
Recruiting Solutions
Find qualified applicants without sacrificing your time-to-hire and cost-to-hire goals, and continuously improve recruiting processes and hiring practices.
DEMO: An introduction to Axiom's HRIS Human Resources solution
DEMO: An introduction to Axiom's HRIS Payroll solution
DEMO: An introduction to Axiom's HRIS Benefits solution
An introduction to Axiom's Client Services team
The Total Economic Impact of Kronos
To better understand the benefits, costs, and risks associated with investment in UKG Ready (formerly Kronos) Workforce Ready Suite, Forrester interviewed a customer with several years of experience using the Human Capital Management Suite.
Human Capital Management in the Age of AI
Our HCM Solution suite leads the way in artificial intelligence (AI) for human capital management (HCM) by applying it practically in the flow of work to facilitate action and boost strategic impact across the employee lifecycle.