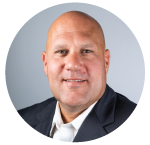 Thank you so much for stopping by my booking page. I would absolutely love the chance to have a discovery call with you. 
The purpose of this call is to understand exactly what the goals of your organization are and discuss the hurdles that are keeping you from getting to those goals.
Let's talk through how Axiom is helping organizations like yours by minimizing the burden of employee management and freeing up your time for strategic initiatives.

It only takes 15 to 30 minutes, and what I can assure you is you're going to leave this call with tremendous value that you can take back to your organization immediately.
Let's get to know each other and discover if Axiom is the right partner to help you take your business to the next level.
Please use the calendar to book a time with me and let's go ahead and have that discovery call. 
Andy Zelt, President
Axiom Human Resource Solutions