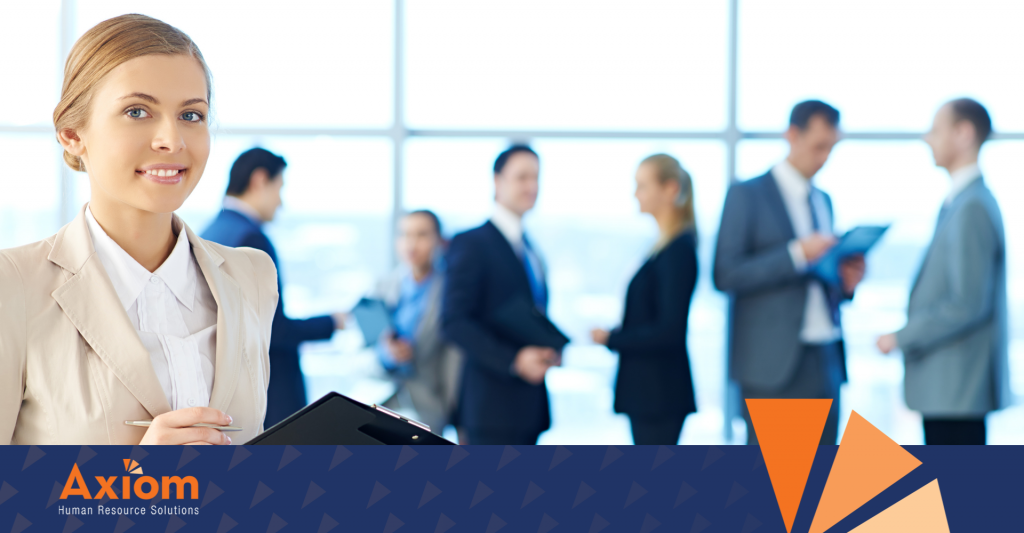 The last few years have proved challenging for employers trying to fill positions. Low unemployment, among other factors, made the job market much more friendly to jobseekers than to employers keen to hire them. In this highly competitive environment, some organizations upgraded their compensation packages or experimented with other attractive perks, hoping to stand out as the best. Others re-examined their recruitment and hiring processes or sought help from consultants or vendors. Struggling employers may have been tempted to look for a "magic bullet," that one thing sure to get them more candidates.
Both the desire to offer a great recruiting experience and the eagerness to find a magic bullet are understandable given the state of the labor market. But both have their disadvantages when it comes to recruitment.
Recruitment is not just one thing—it involves a lot of moving parts and relies on multiple people within the organization. A single-minded focus on being the best can lead to unrealistic goals and misaligned expectations. It can also zero in on one part of the process at the expense of others. Using the best technology won't by itself solve discriminatory hiring practices. First-rate recruiters can't by themselves elevate subpar hiring managers. Software that lets people apply for jobs via a text message may sound super cool, but it's not going to be suitable for every kind of industry or brand.
The good news is that an effective recruitment process doesn't need to be the best or magical or otherwise super flashy. It just needs to be good enough to fill your open positions.
As a standard, good enough can get a bad rap both in the business world and in American culture generally. Many of us want to be the best. Striving to be "the best" is ingrained in our everyday lives, after all. Theme songs from The Karate Kid to Pokémon evoke that feeling. You probably saw more than a few "Best of 2022" lists last month. When we talk about behaviors and procedures we recommend, we call them "best practices."
But being the best is rarely necessary. Thinking in terms of good enough helps you set realistic goals that are grounded in the real needs of your organization. With a good enough approach to recruiting, you can focus on what you actually need to accomplish.
Let's examine what good enough looks like in the four basic parts of any recruitment process: the Need, the Search, the Selection, and the Onboarding. What's good enough for your organization will depend somewhat on the particulars of your situation, but the principles and practices below should help get you started.
The Need
You have an open position—maybe it's new, maybe it's a replacement. Regardless, you need to bring someone into your organization. Being good enough at this stage means that those involved in the hiring process (e.g., the recruiters and the hiring manager) can effectively discuss the need prior to beginning the search for candidates. For that, they'll need a job description, information about what kind of person they're looking for, and a salary range. Determine who should be bringing what information to the table. After discussing the need, create a job posting. This job posting serves as the source of truth so you can find the right candidates.
The Search
Now begins the actual search. Finding your candidates can feel like one of the hardest parts of recruitment. Good enough at this stage involves sharing the job posting and training interviewers how to compare the incoming candidates to the need, of course, but it also means finding and implementing ways to make the search easier and smoother for everyone. Software can help a lot here, but more important are good practices. Consider what extra work you may be giving to yourself and your prospective applicants. Are applicants required to submit a resume and then manually enter the information on their resume into the system? Are they required to draft and submit cover letters when those letters aren't necessary or even part of the decision-making process?
The Selection
Chances are you're not going to be able to pick the best of all possible employees. You might not even have a candidate who checks every box. But you don't need the perfect candidate; you need someone who can do the job well enough and can grow in the position.
A good selection process starts with training hiring managers on how to review applications, conduct interviews, and evaluate the candidates in a fair, equitable, and compliant manner. It involves providing regular and reasonable updates to your candidates and following up with them when you say you will. It includes extending an offer and providing the selected candidate with a reasonable amount of time to consider it. The process concludes when a candidate accepts your offer.
The Onboarding
The onboarding experience finalizes a new hire's first impression of the company. A bad experience can cause the new employee to regret accepting the offer and may prompt them to quit at the first opportunity. A great experience, however, can set the stage for a long-lasting relationship.
Fortunately, onboarding doesn't need to be perfect to be great. The first few weeks on the job are going to feel overwhelming. The new hire isn't going to remember everything they learned.
Good enough onboarding keeps the process simple, straightforward, and consistent. Set up time for the new hire to complete the necessary paperwork, meet coworkers, read the employee handbook, and complete any training. Time between onboarding meetings and tasks—allowing them to process the information and experiences—should also be built in.
Conclusion
Good enough isn't about doing the minimum or having the latest shiny new tech; it's about doing what's necessary to get the results you want. It means understanding the various pieces of the recruitment and hiring process, setting realistic expectations for yourself and your applicants, and keeping things in perspective as you move from step to step.
For job applicants, candidates, and employees, a consistently good recruitment and hiring process from start to finish is a much better experience than one that is the "best" in one or two areas, but mediocre or subpar in others.
Need additional advice? Reach out to us at info@axiomhrs.com.
Source: HR Support Center