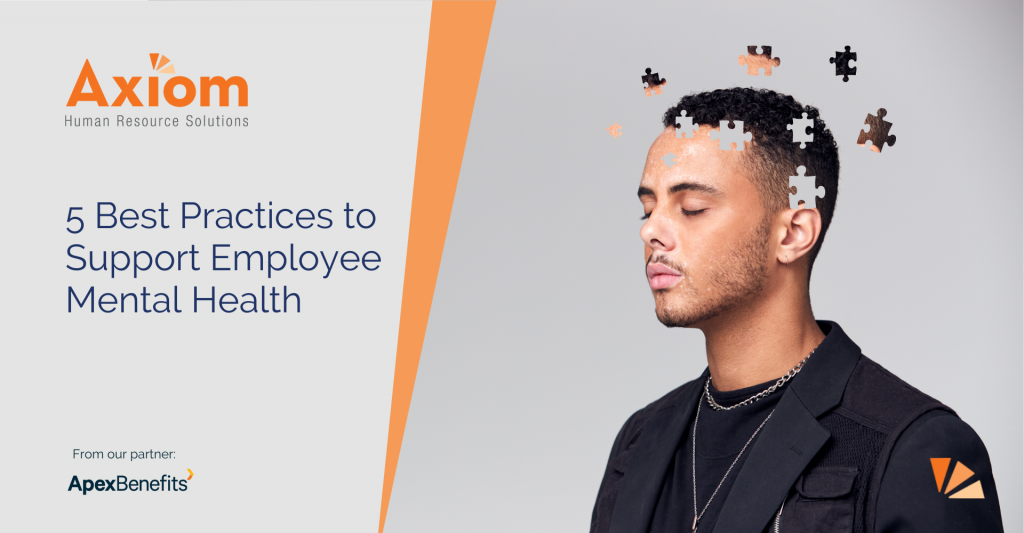 Recent years have proven that stress can have adverse effects on the quality of life. A survey implemented by Qualtrics and SAP revealed that, since the pandemic began, 67 percent of Americans reported experiencing more stress, 57 percent reported higher anxiety levels and 53 percent experienced emotional exhaustion.
Employees are gaining confidence and are no longer shy about letting employers know what they want from their careers. This means benefits. Importance is placed on health insurance, flexibility, work-life balance and employers who show they care.
It's time to take strides in the workplace and improve how organizations approach mental health to support their employees. Read the entire article at Apex Benefits for five specific ways you can help your workforce with mental health.