Lets be honest, the traditional company newsletter is dead. No one is interested in reading through paper pages or even emails of information. They want quick, condensed, and visually appealing data all in one place. You want your company's data to be easy and exciting to access, and with the company hub, this is all possible.
The company hub allows you to push out content like videos and graphics, company announcements and upcoming events, and social media updates.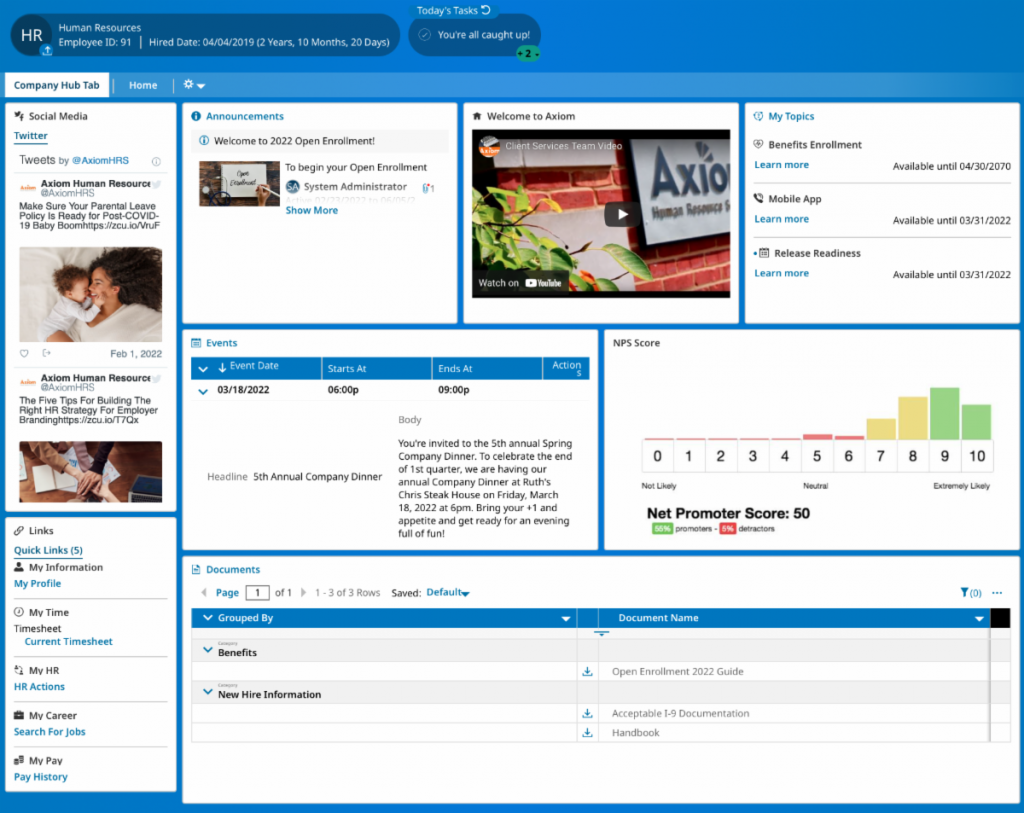 If you are interested in utilizing the company hub, a few questions you may want to consider:
1.  How do you want to utilize it or what do you want employees to get out of it?
2.  What important content do you have to share?
3.  What is the look and feel you are going for?
Once you have decided on these questions above, or if you need help brainstorming, reach out to Toni Shively at tshively@axiomhrs.com and she will assist in the next steps!