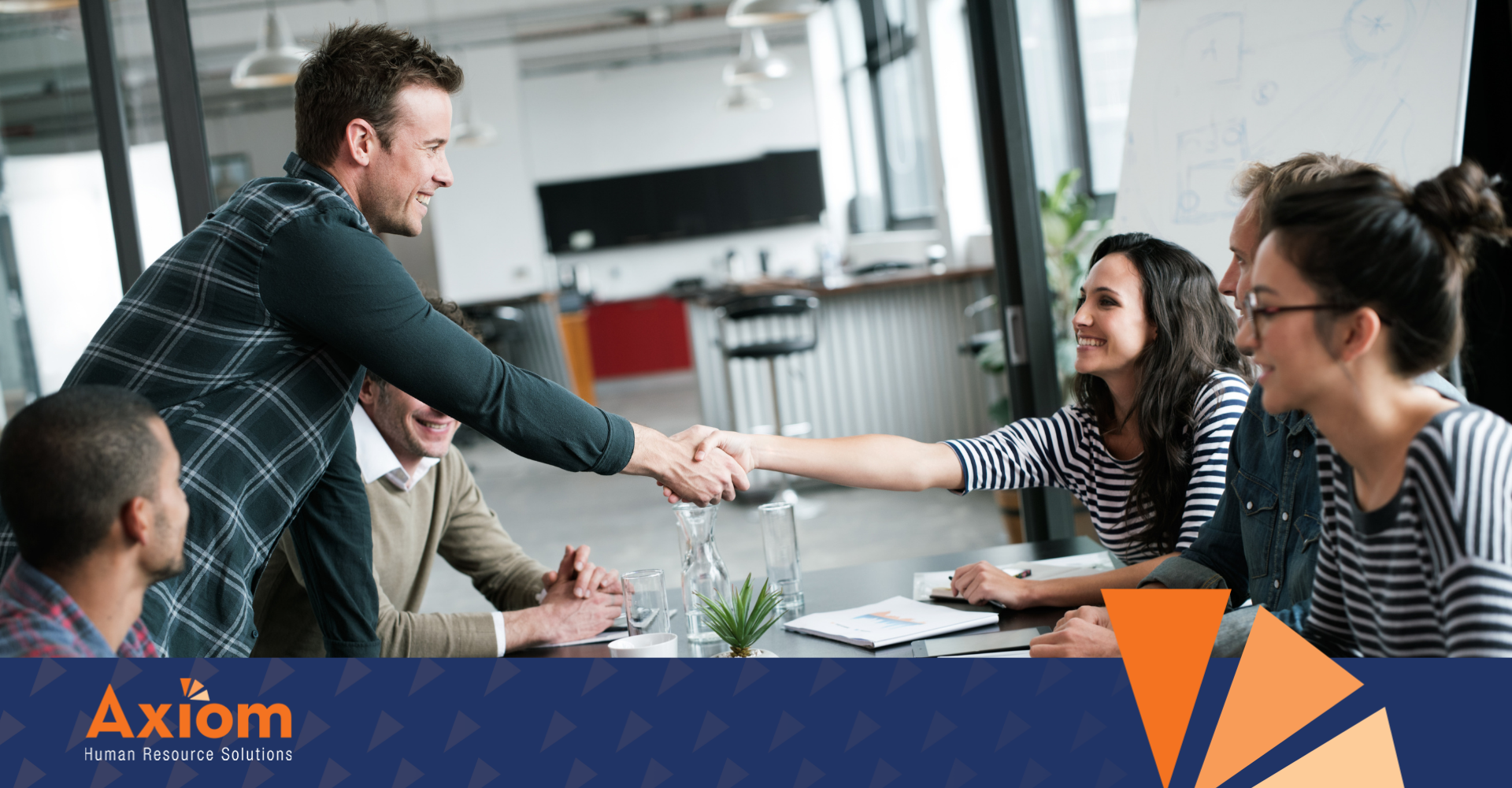 Technology is easily one of the fastest growing industries in the world today, creating many new opportunities for innovation in a variety of settings. One of the main settings experiencing growth: the workplace. Along with continued technological advances in work processes comes the expectation of a frictionless tech experience for employees.
Companies that are still using paper-based or manual processes are struggling to provide the seamless, personalized experience employees expect nowadays. This type of struggle can lead to things like dissatisfied employees and high turnover rates.
Statistics show that 69% of employees are more likely to stay with a company for at least three years if they experience a great onboarding process. The first step in this process is making technology accessible. Before an HR professional can begin the process of onboarding, they must develop an innovative way to recruit new employees.
Recruiting in the 21st century
As an HR professional, using technology to recruit is extremely important. People are using technology to find jobs that interest them, so it only makes sense for hiring managers to be using technology to find applicants as well.
Statistics show that 86% of applicants begin their job search on their phone. Not only is it important for HR professionals to utilize technology, but they also need to use it in a way that creates easy access to things like applicant portals. Applications that take five minutes or less have boosted conversion rates up to 365%. This means having mobile accessibility and a streamlined application process will provide companies with access to a much larger applicant pool.
Keep applicants in the loop
Once an application has been received, it is important to keep the applicant updated on status. 65% of applicants say they never receive a notice about their application and are more likely to share their negative experience with others. A great way to combat this statistic is by having a streamlined application process in place that automatically notifies the applicant when their application has reached a new step in the retrieval process. This way the applicant stays in the loop and is receiving the proper amount of communication.
Recruiting checklist
Refer to this helpful list when recruiting new talent to reaffirm your recruiting process or add important steps that could lead to more efficient and effective recruitment:
Present a company message that is specific and concise
Maintain target candidate personas for clarity about who should be recruited
Use key social media platforms to get the word out
Use job boards to drive applicants to a branded jobs portal
Regularly search the current applicant database for talent
Embed and brand your company's job portal
Use responsive design for a mobile-friendly applicant process
Define your company's recruitment phases
Set up touch points to keep candidates informed
Use automated process tracking to keep track of every applicant
From recruiting to onboarding
A company's onboarding process is going to be what creates the first impression for all new hires. Knowing this, it is important for companies to have a purposeful and data-driven onboarding process.
Up to 20% of employee turnover happens in the first 45 days. This is a small window of time, so it is important for HR managers to immediately take action to ensure new employee satisfaction.
Here are a few action items to keep in mind during the onboarding process:
Ensure a seamless, automatic transfer of information
Keep new hires engaged from offer acceptance to start date with materials that provide them with key pre-boarding information
Encourage your new hire to contact you with any questions they may have
Data-driven solutions for retention
The best way to clearly identify successes and areas needing improvement is by using data. Studies show that employers could prevent three-fourths of employees leaving by taking action on data. This statistic proves the importance of collecting proper data and using it to build HR solutions.
Here are some things to keep in mind when using data to create a successful HR recruiting and onboarding process:
Identify key metrics -This will show how well your recruiting efforts are working, and clearly display the areas that are needing improvement
Build on data points – Internal satisfaction and engagement surveys are great in this step as well as using tracking patterns in schedule changes/requested PTO
Strengthen skills and relationships – This can be achieved by incorporating two-way text messaging with employees as well as utilizing peer feedback
Build an inclusive and purpose-driven culture – Create an interview questionnaire that includes sentiment analysis. Things like this will enhance the applicant's overall experience
Maintaining great relationships with all employees is vital to the success of any company. This can be achieved by continually innovating, communicating, and leading.
For additional guidance on which Human Capital Management technology is the right fit for your company, download Axiom's HCM Buyer Toolkit. With this toolkit you will be able to navigate your way through the complex buying process of HCM technology.