Good news for those of you who have yet to file your EEO-1 Report! The 2017 filing deadline has been extended this year to Friday, June 1, 2018.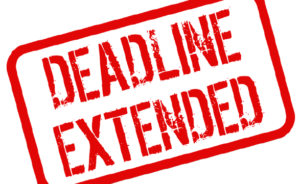 The Employer Information Report, EEO-1, also known as the EEO-1 Report is required to be filed by:
1. All private sector employers subject to Title VII of the Civil Rights Act of 1964 with more than 100 employees;
2. Employers subject to Title VII with fewer than 100 employees if common ownership legally constitutes a single enterprise totaling 100 or more employees;
3. All federal contractors (private employers) with 50 or more employees that hold prime contracts or first-tier subcontracts in the amount of $50K or more. *
The EEO-1 Report collects workforce demographic data, specifically regarding women and minorities employed by the companies required to file. This data is used by agencies to analyze employment patterns including the representation of minorities in the workforce.
Additional information can be found on the Equal Employment Opportunity Commission's website or by contacting the EEO-1 Joint Reporting Committee at 877-392-4647.
*For full detail on filing requirements, please refer to the Equal Employment Opportunity Commission's website.