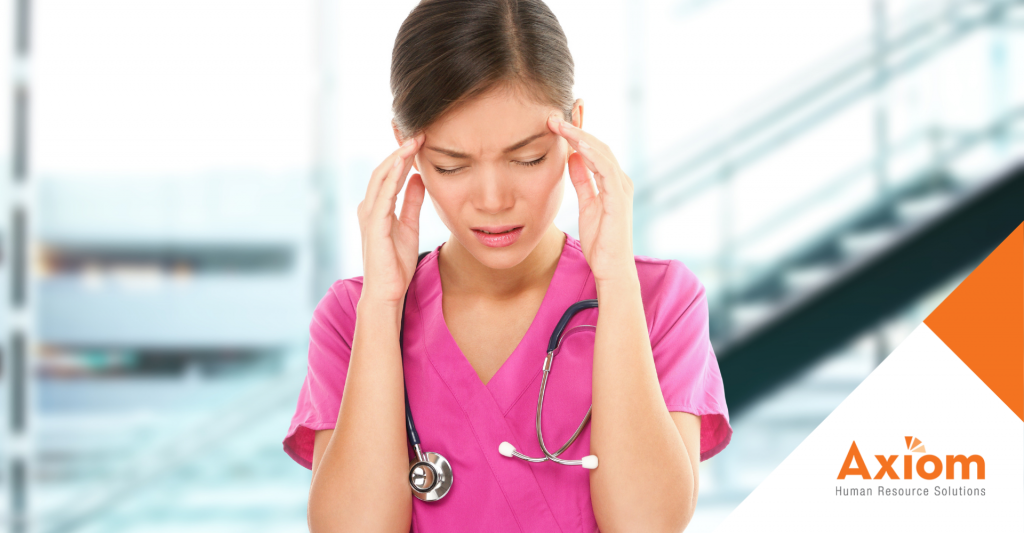 Approximately two years into this pandemic, we're still being walloped by the effects of Covid. Luckily, vaccines have been able to add the much-needed protection to the population in need of Long-Term Care. But workers are exhausted and are at a higher risk than ever before of leaving the industry due to burnout.
By the Numbers
A recent survey conducted by OnShift (via Skilled Nursing News) confirms what we already knew. The company's third annual Workforce 360 survey revealed that burnout is cited as the number one challenge in the LTC profession (79%), followed closely by the need to work multiple jobs due to lower pay (55%) and lack of childcare (51%).
Of the 2,050 industry professionals surveyed, 96% of those indicated they are facing a staffing shortage, and one third of those respondents said the shortage is limiting their ability to take new admissions.
From these issues, another major issue exists ­– workers are frustrated, which unfortunately has led to rising numbers in nursing home neglect and even abuse.
So where can we go from here?
Employee Experience
During a crisis such as this one, providers must stand apart from the competition in myriad ways. Of course offering higher wages can help, but the reality is, money can only go so far when it comes to hiring and then retaining workers. We need to be better at identifying workplace expectations and using that data to make employee experiences better.
Expectations consist of several crucial elements: trust, a manageable number of hours, a facility that takes care of not only its residents but also its staff, training opportunities and of course pay. At the core of this ideal experience lies well-run administration processes and operations throughout the organization.
A Well-Oiled Machine
An organization that does right by its employees isn't plagued by poor recordkeeping, and it's very unlikely they're keeping track of hours, staffing or scheduling manually. Instead, its business operations are efficient and aided by technology tools such as human capital management (HCM) software that can take the guesswork out of what it takes to attract and maintain a workforce better than its competition. Having these processes in place ultimately helps to build trust with employees, creates the ability to track staffing, schedules, overtime and time off with precision and prevent the burnout that currently plagues so many LTC facilities.
An added plus of using HCM software is that it ultimately saves an LTC organization time and money because of the efficiencies it creates and the focus it puts on employees. From self-service options for time management and benefits, to real-time reporting of trends and the ability to prevent issues before they occur, the effects are felt on a personal level. The organization is able to make the overall employee experience better.
Are you ready to take the next step to improving the workforce experience you offer your staff? Axiom Human Resource Solutions provides a one-stop solution for all human capital management needs, to take the time and stress out of recordkeeping and save costs by creating efficiencies throughout your organizations. Contact us today for a free demo and to learn more.