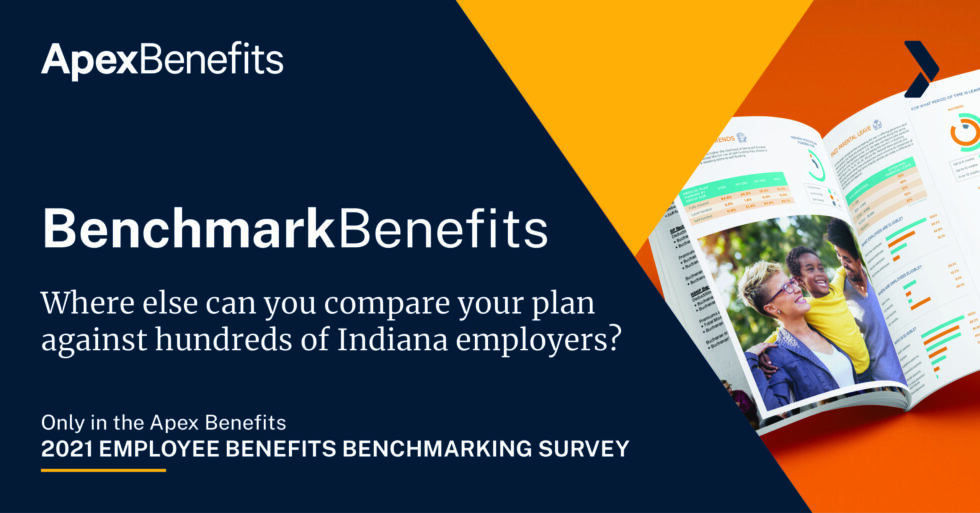 Axiom's partner Apex Benefits invites you to have the opportunity to discover how your employee benefits program compares to other Indiana employers, including your competition.
By completing Apex's 2021 Indiana Employee Benefits Benchmarking Survey, you'll have access to wide-ranging and in-depth data about how your benefits package stacks up against other Indiana companies and national averages. A custom report tailored to your company is also available.
This Indiana-specific data is vital because it allows your organization to see how strong or where improvements are needed for your total rewards package. How competitive your benefits program is could give your company an edge when recruiting and retaining top talent.
The survey captures data from the following lines of coverage:
Medical
Pharmacy
Ancillary (vision, dental)
Questions also seek information regarding strategies around HR and payroll systems, wellness programming parental and family leave, open enrollment, COVID-19 impact mitigation and more.
Those that complete the survey will receive the full report this summer. The custom benchmarking report will go even deeper as it analyzes your company-specific data to others in your industry in Indiana.
To participate in the survey, visit Apex's Benchmarking landing page.