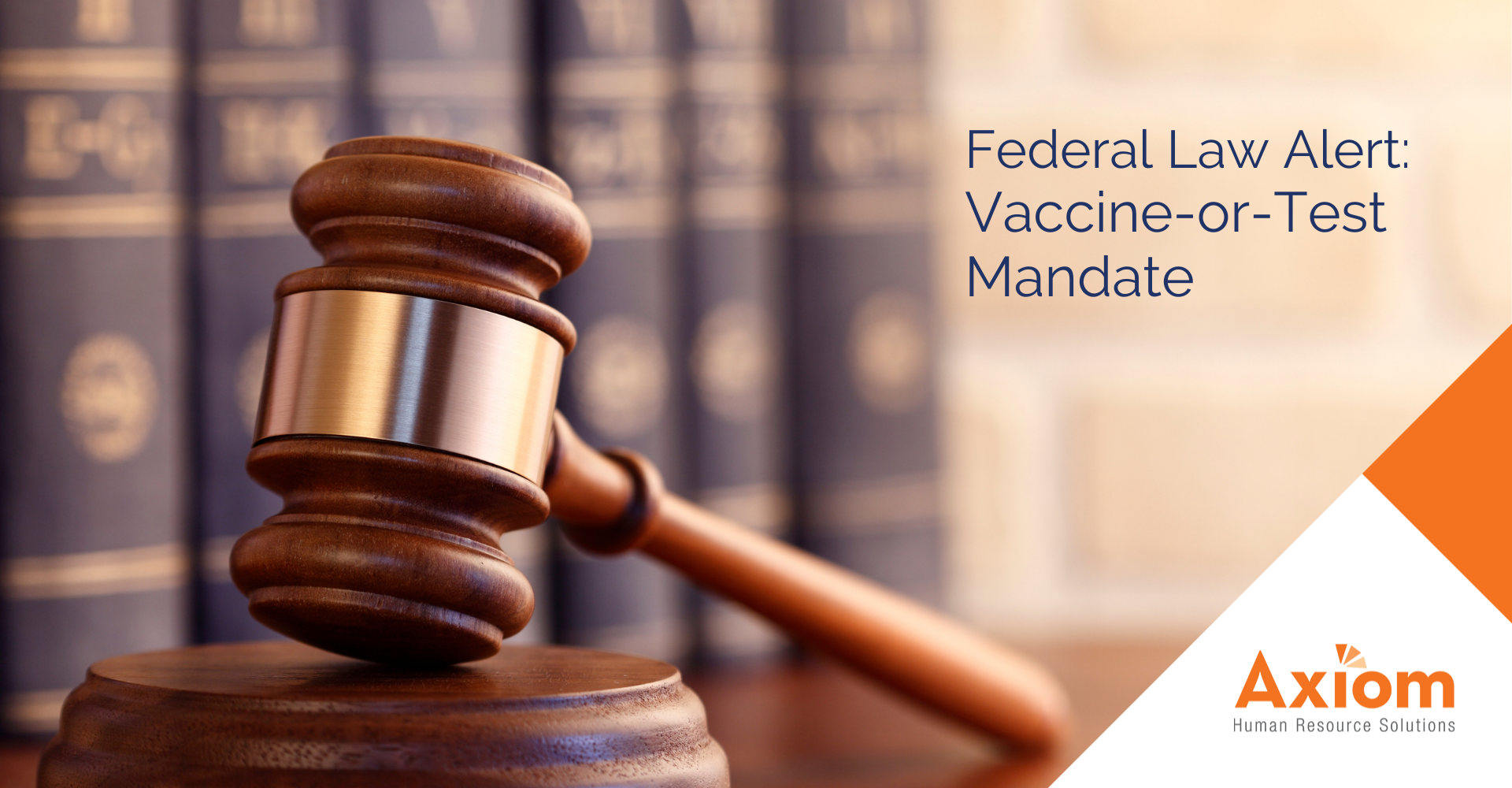 In a somewhat surprising turn of events, a three-judge panel from the Sixth Circuit Court of Appeals has lifted the stay on the OSHA vaccine-or-test mandate (the Emergency Temporary Standard, or ETS), which applies to employers with 100 or more employees. This decision is already being appealed, and the ETS could be put on hold once again. We'll let you know if that happens.
Lifting of the stay means that the ETS is in immediate effect and employers should prepare to comply. The first compliance deadline was December 6 (for policies, notices, masking, vaccination status, etc.), and employers were supposed to begin testing unvaccinated employees by January 4. However, OSHA recognizes that compliance in such a short time frame is not feasible for many employers, so has said the following about enforcement:
"To provide employers with sufficient time to come into compliance, OSHA will not issue citations for noncompliance with any requirements of the ETS before January 10 and will not issue citations for noncompliance with the standard's testing requirements before February 9, so long as an employer is exercising reasonable, good faith efforts to come into compliance with the standard. OSHA will work closely with the regulated community to provide compliance assistance."
We encourage you to review the materials that have been released by OSHA to help you understand your compliance obligations. Keep in mind that they likely haven't updated the deadlines in the materials yet.
28-Minute Webinar
Frequently Asked Questions
Fact Sheet
Three-page Summary of the ETS
The ETS with Commentary