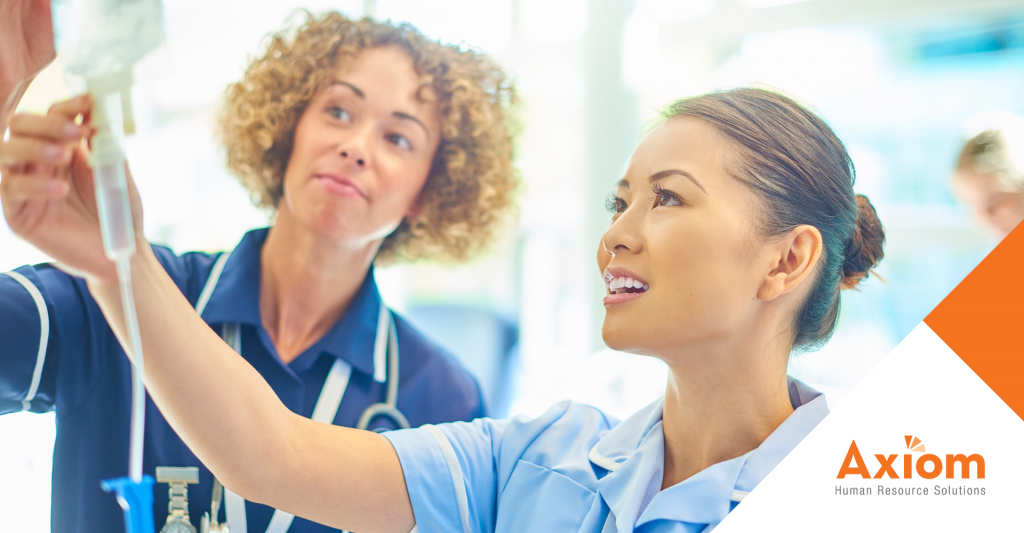 When you have valuable employees that love to help others, it's important to invest in them. Offering them continuous education and training opportunities will help them grow, as well as your own organization.
According to Skilled Nursing News, identifying career paths are an important way to strengthen the LTC workforce. In addition, mapping out specific career paths makes it much easier to create goals and measure progress for individual employees.
The most comprehensive career paths include an assessment of where the worker is now, with agreed upon, well-defined goals of where they would like to be in the future. These goals should be documented in an individual growth plan for each employee along with training opportunities for career advancement. As employees move through their defined plans, their progress can be tied to yearly evaluations.
Well-defined career path components include:
Career Counseling
Start the process with career counseling that includes looking at the employee's background and their career accomplishments thus far.  This is the baseline from which the plan begins. From there, the conversation can focus on where the employee would like to be in one, two and three years. The counselor and employee should then evaluate the potential intersection of these desires with the needs of the organization.
Stackable Credentials for Long-Term Growth
Offering employees training and certification for progressive credentials is a great way for your employees to reach more rewarding careers. This stair step approach offers workers a clear path to follow individual progress with an end goal in sight. It also creates the opportunity to set tangible rewards for employees as they move through each interconnected credential, such as bonuses, promotions or the ability to become a mentor.
Planning for Career Mobility
Much like stackable credentials, presenting clear career mobility scenarios can increase motivation among employees, particularly those that don't have a personalized growth goal in mind. The prospect of seniority, higher pay and additional incentives can help employees push themselves to the next level.
Increased Opportunity for Higher Wages
Of course, intertwined with the other components of an established career path comes the opportunity for moving up in salary. Whether your organization is able to share specific pay increases up front or the intent to offer higher wages as skills progress, the plan for higher salaries will help to retain employees that are ready to put in the work.
Assigning a Mentor or Mentee
Mentoring programs can be extremely beneficial to both mentors and mentees, as well as the organization they serve. A survey of new nurses from one mentoring program found that after mentorship, 70% of participating nurses remained in their jobs, and in their unit. Another mentorship program ended with 87.5% of all participants rating the experience as positive.
Organizations should present defined phases of mentorship, including expectations of both mentors and mentees, but concurrently remove the need for strict guidelines so there can be flexibility according to individual needs, priorities and personalities. Not only does such a program improve retention but it also reduces costs due to lower turnover.
The Bottom Line
Establishing clearly defined career paths will help entice existing workers to stay in the field, but it will also help to attract new, younger workers to enter it. This, as we know, is crucial due to the high rate of turnover in LTC facilities, coupled with the needs of an increasingly aging population.
Axiom Human Resources Solutions can provide the support your organization needs in order to establish career paths for growth and sustainability. Contact us for more information and to receive a free demo of the services we offer.