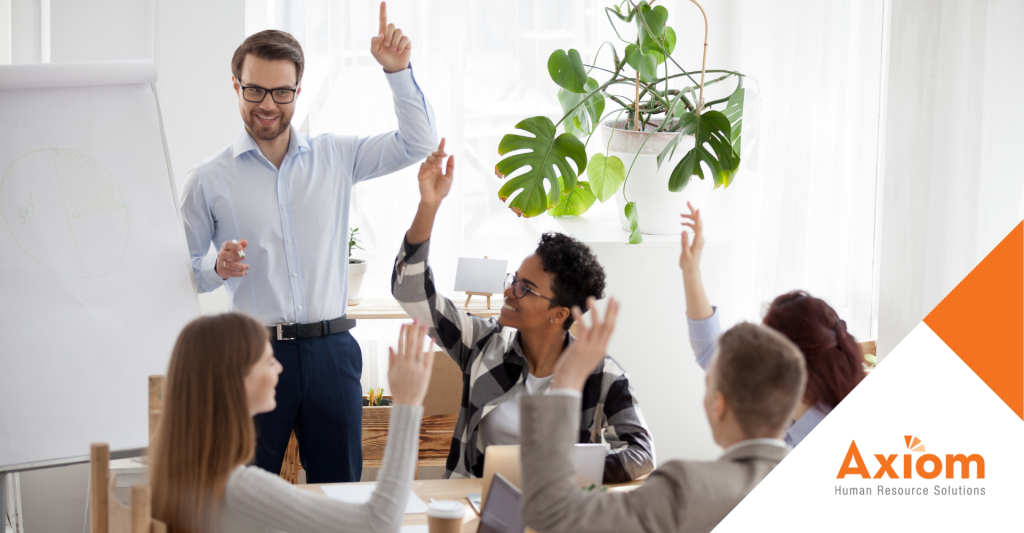 This is the second of a three-part series of megatrends that are currently defining human resources across the world.
In the first megatrend piece, Navigating the Human Energy Crisis, we highlighted all of the mounting external pressures that are weighing heavily on employees. Despite this, there's a growing impulse to fall back into pre-pandemic patterns and behaviors.
Embrace the Change
In reality, the companies that can adapt and rewire are the ones that are most likely to thrive during unexpected challenges. Going back to the way things were pre-pandemic isn't the realistic route, as so much has changed. Organizations must learn to adopt a growth mindset and seize opportunities during times of great change and challenge, taking calculated risks and learning fast in order to succeed:
Organization leaders can learn from how the human brain develops ­– constantly remolding based on new experiences – to focus on actions and connections that create positive experiences and increase innovation
Doubling down on culture and diversity, equity, inclusion and belonging (DEI&B) is the most effective path for recession-proofing an organization and increasing agility and growth
Strategic investments in workforce management and planning tools set up sustainable and flexible operational processes that can adapt and grow with employers quickly
Company Trends
91 percent of CEOs from 400 of the largest U.S. organizations predict a recession in the next 12 months. As daunting as that is, 147 percent higher earnings per share were experienced by businesses with mostly engaged employees vs. their competitors coming out of the recession. This is a clear indicator that the employee experience is a key differentiator between success and failure. In fact, organizations that value and invest in DEI&B outperform others by as much as 400 percent.
What Employers Can Do
Korn Ferry predicts that by 2030, there will be a global talent shortage of 85 million people. Now is the time to invest in a people infrastructure that promotes innovation and inclusion, establishes a growth mindset and fosters a culture of trust and belonging in order to thrive through tomorrow's challenges. The examples we cite below highlight features from our partner UKG's HR solution. Key actions include:
People and Culture Networks: Create an environment where ideas flow freely among people at your organization and where all voices are heard. Prioritize building community spaces with your HR technology where employees can collaborate with peers and teams, provide meaningful feedback and help you understand what resonates with your workforce to continuously improve.
DEI&B Benchmarks: Measure the actions you take to "walk the walk" and craft an inclusive culture by stacking your organization up against proven DEI&B metrics based on industry standards. Having guideance on what you're doing well and what you can improve upon will have the most meaningful impact on your people.
Strategic Workforce Planning: Ensure you can stay ahead of changes in work volume and cycles of activity your organization experiences. Having systems in place that can keep up with these patterns and forecast operational needs will allow you to proactively hire talent, prevent you from overtaxing your people and promote flexibility and adaptability.
Now is the perfect time to get strategic with your plans for DEI&B. UKG's HR solution can help. Contact us today at info@axiomhrs.com for a free solution demo so you can ensure your most valuable asset, your people, keep your organizational growth strong.