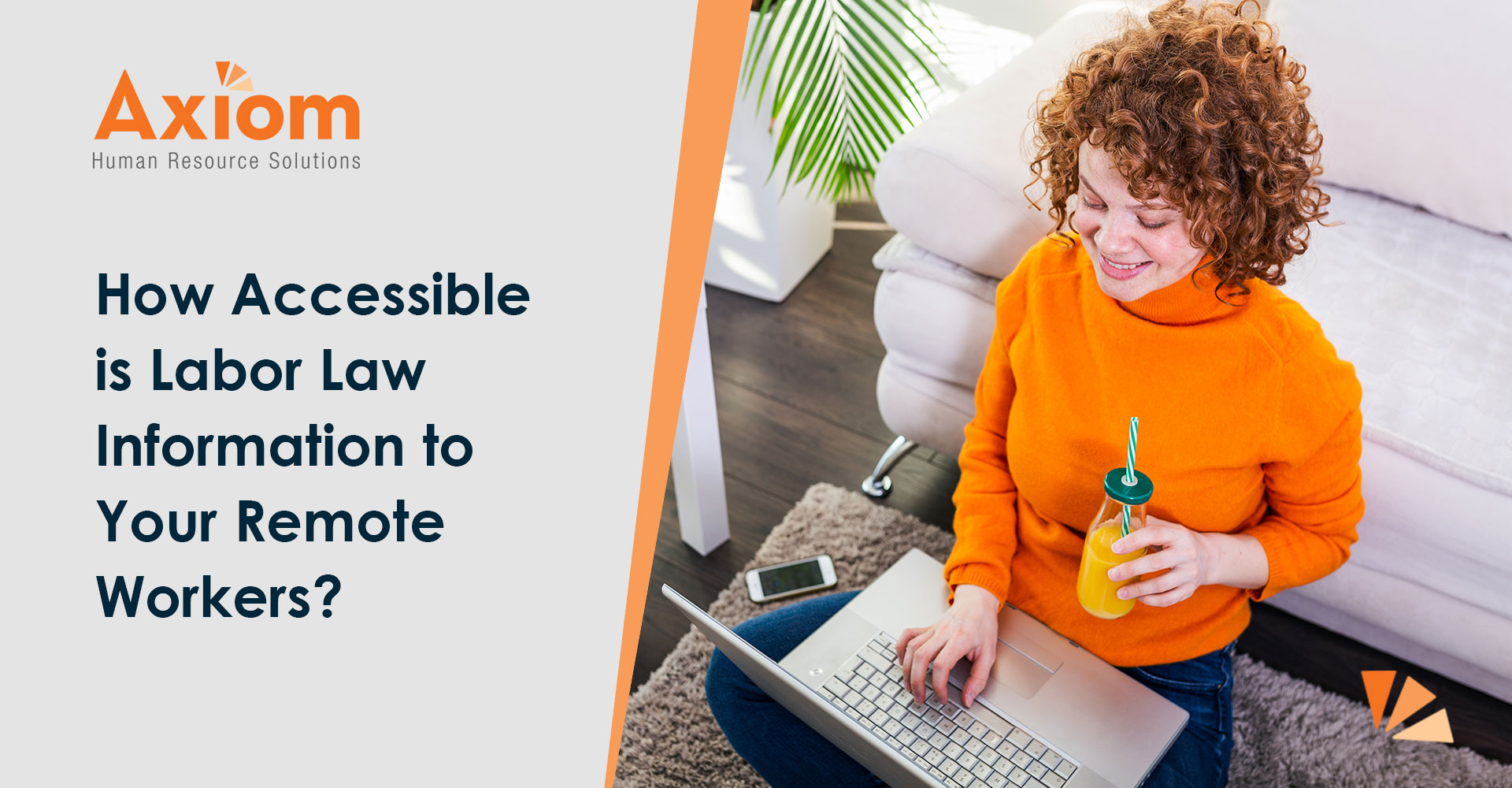 Remote work is here to stay and we know that the hybrid workplace poses new challenges for our clients. It is your obligation as an employer to communicate current employee laws and rights to all employees, even if they are working remotely.
Accordingly, we have partnered with PosterElite to provide access to an online labor law poster service designed for remote workers. We are pleased to offer this service on a trial basis at no cost for 90 days. Activate your free trial here.
As DOL Guidance explains, employers must take reasonable steps to ensure employees are capable of accessing the electronic posting without having to specifically access a computer or request permission to view the posting. Employees should be capable of easily determining which electronic posting is applicable to them and their worksite, according to the National Law Review.
This task of ensuring remote access can be difficult and tedious. Consider a couple high-risk scenarios:
An employee that normally works from your physical workplace begins working from home, but home is in a different city, county or even state and has different labor law requirements.
New federal and state labor law updates are released for Earned Sick Time and FMLA regulations (based on COVID-19), but your workforce is not onsite to access them in the breakroom.
There is a remote employee dispute or lawsuit stemming from Paid Leave, Pregnancy Accommodation, Discrimination, Gender Equity, Minimum Wage, Working Conditions, etc. and the remote employee did not have access to the applicable labor law notice(s).
Learn more and activate your free trial here.