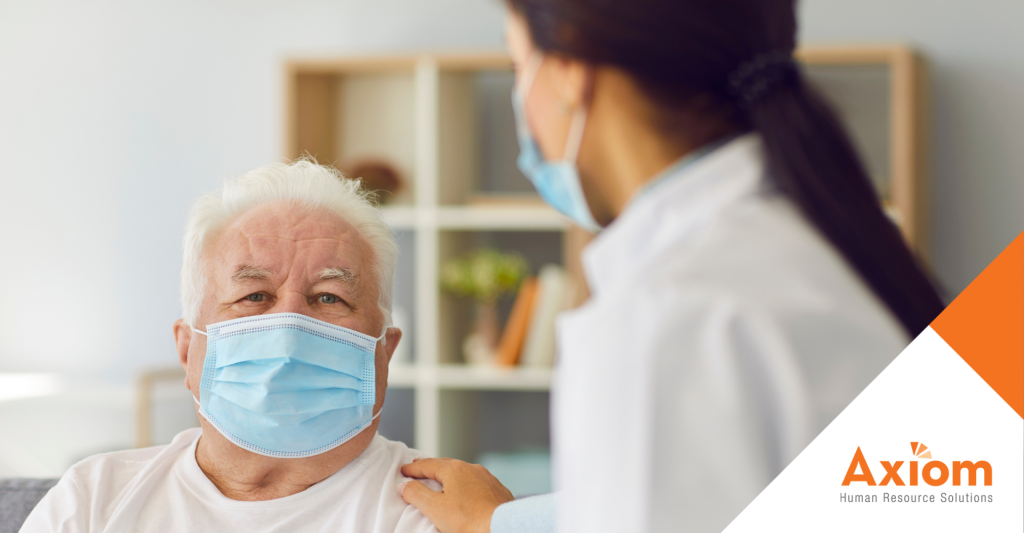 A large study of long-term care facilities last year revealed that turnover rates are even more heavily linked to quality ratings than previously thought.
The Findings
The Health Affairs study from University of California Los Angeles and Harvard Medical School used employee-level Payroll-Based Journal data to unearth the correlation between star ratings, overall staffing levels and health inspections that varied widely from state to state. The researchers suggested that staff turnover rates be publicly reported as a way to leverage better wages and benefits from employers, as well as generate more funding from states, according to McKnights Long-Term Care News.
This new study showed that median turnover rates, including data from virtually all U.S.-based nursing homes was 94% in 2017 and 2018, but hit an alarming mean turnover rate of 140.7% among registered nurses and 129.1% among certified nursing aides, as well as 114.1% among licensed practical nurses. Previous studies had reported much lower turnover rates (78.1% among CNAs, 56.2% among RNs and 53.6% among LPNs). The turnover rates were consistent in facilities across the U.S.
Why This Study Matters
The difference between this study and previous ones is the use of more reliable data. The researchers had access to daily staffing hours from nearly 16,000 nursing homes and could assess the amount of direct care employees were delivering in the last three months prior to their separation.
Lead author Ashvin Gandhi, Ph.D., assistant professor at UCLA's Anderson School of Management told McKnights Long-Term Care News, "There's a very clear negative relationship between quality ratings and turnover. Higher-rated facilities tend to have lower turnover rates. …Lower-quality facilities may induce staff to separate more frequently. They may choose to leave facilities that are low quality specifically for the reasons that make them low quality."
This same negative relationship between turnover and quality applied to the star ratings for health inspections, quality measures, overall staffing and RN staffing, according to the study. Additionally, total nursing staff turnover rates were higher at facilities that were for-profit, chain-owned or mostly funded by Medicaid.
Improving the Numbers
What can LTC facilities do to improve turnover rates and increase star ratings overall? One thing that Ghandi and his team recommended was to use higher Medicaid reimbursement and incentive payments, targeting increases that reward retention.
Another important measure is to streamline the operations inside the LTC facility so that accurate tracking of schedules, hours, overtime, payroll and training can be viewed to predict turnover before it happens. This can be done with the use of Human Resource Information System (HRIS) software, which delivers richer, more accurate data directly from your time-keeping system and other operations-related records.
Ghandi say he expects the uncovered data from this study to support additional research in the future, particularly focused on the implications of turnover on health outcomes. He stressed that nurses should not lose sight of the things that make their work experiences optimal, for themselves and for the patients they serve.
To learn about Axiom Human Resource Solutions' single platform, multi-faceted HRIS solution that help to streamline operations in LTC, visit our resource page or contact us today.