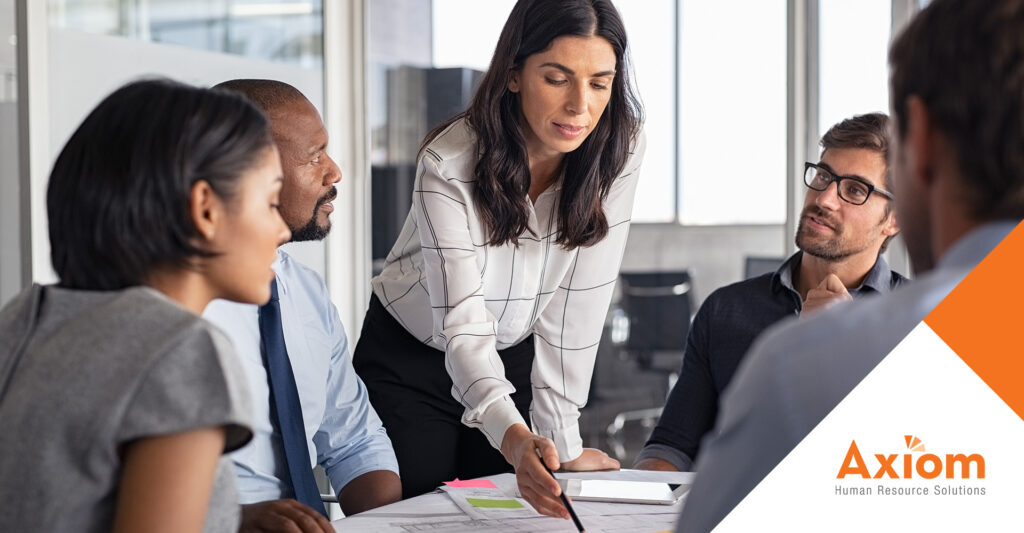 The HR professional's responsibility is expanding
By proactively preparing for the shifts that businesses will face in the next several years, HR pros can take a leadership role in helping their businesses to not only weather the storm, but maintain topline growth, as stated in a report by OneDigital.
As the keepers of talent and culture for example, according to an article in HR Dive, it is important for HR professionals continue to be proactive in making sure all employees feel taken care of by their company. Throughout the past year and a half, the impact of COVID-19 has been severe and helping employees feel safe became a much more daunting task.
It's more important than ever for HR professionals to come up with innovative ways to maintain a stress-free working environment. Here are just a few ways technology can help increase felt safety, productivity and communication:
Moving forward using technology
Now that we are seeing the light at the end of the tunnel with COVID-19, it is still important for HR professionals to keep innovating by leveraging the use of technology. A way to do this is by increasing ease of access to information for employees. Here are some functions of daily operations that should be accessible to any employee at any time:
Submitting forms for leave cases and other critical life events
Accessing employee assistance programs or links to mental health resources
Monitoring hours worked
Viewing time off options
Secure and stress-free work environment
On top of feeling safe at work, employees want to feel secure. Something HR professionals can do to increase a sense of security within the work environment is to mitigate financial stress. When an employee feels secure in the consistency of their finances, they will experience lower levels of stress surrounding work. Here are some things HR professionals can do to alleviate most financial stress:
Make direct deposits easily accessible to the employees to make changes quickly
Provide same-day instant pay options; help hourly employees access cash when needed not when the company determines
Make pay cards available
Make pay statements easily accessible to employees and viewable on any device

Communication is key
All these added responsibilities revolve around one major component of a successful work environment – communication. There's great opportunity for HR professionals to use their HCM solution as their main communication hub, utilizing analytics to create greater awareness. Proper use of these solutions can lead to quick identification of things like employee burnout, fatigue, flight risk and other key issues. On top of proper use of an HCM solution, it is important to keep the company updated. HR professionals should be providing all company updates as frequently as possible to keep employees connected.
Technology, particularly your HCM or HRIS technologies, can help you as an HR pro take a direct role in helping your business succeed. Let us know how we can help.
For more guidance on which Human Capital Management technology is the right fit for your company, reference Axiom's HCM Buyer Toolkit. With this toolkit you will be able to navigate your way through the complex buying process of HCM technology.