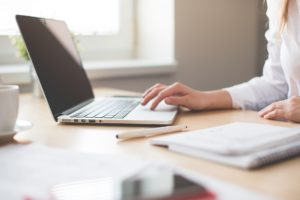 Optimizing payroll is one of the best ways to save your business time and money. But managing the key responsibilities of payroll—which includes minimizing compliance risk, improving productivity, and increasing data visibility—can be difficult unless all three of these areas are aligned.
Luckily, we have a solution: a single-source platform for payroll, timekeeping and human resource administration that's both simple and efficient, helping you free up the resources you need to concentrate on your business. A single-source platform improves net value in many ways—in fact, an SMB Group study showed that mid-size organizations using these types of workforce management solutions saw improvements in these key performance indicators:
40-60% increase in staff resource utilization
20-40% improvement in enabling company growth with same or reduced staff/resources
4-6% increase in overall productivity
3-5% improved net impact on profitability
As you can see, these improvements can make a huge difference for a mid-size company, but they can be equally impactful for businesses of any size. And while it will take a little time and effort to upgrade your payroll platform today, it will pay off down the road. Because in this world of constantly changing regulations, rapidly advancing technology, and data-driven demands, you're going to be left behind if you're not prepared.
Our goal at Axiom is to provide an HCM system that can handle all of your workforce management needs in a simple, intuitive way. By finding and taking advantage of efficiencies in the areas of compliance, processes, and data visibility with your payroll, we can help you do just that. And you'll get the added benefit of freeing up your administrative team so they can handle other responsibilities—and boost your bottom line.
If you're ready to learn more about our single-source payroll platform, check out our white paper. You'll get a detailed overview of the benefits for your organization, and a better understanding of how the platform works. And if you have any questions about payroll or anything else related to HR, be sure to contact us today.