In consultation on terminations, I am regularly faced with the question, "How much do I need to give this guy?" or worse yet, "When I take away the money for the phone she broke, equipment she lost and the dent she put in the van, she'll owe us money."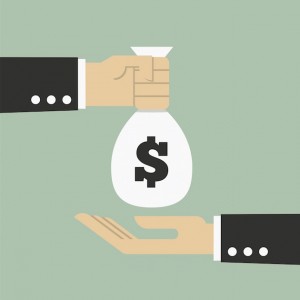 Of course, my first order of business is to obtain a copy of the company policy manual and the signed acknowledgement from the terminated employee's file. But even as company policy is a great place to start in any employment-related HR question, issues surrounding an employer's payment of wages—and any potential employee's assignment of those wages for payment—need to be carefully considered.
The bottom line: When in doubt, pay it out!
The 2015 Indiana General Assembly rendered House Bill 1469 with the following provisions:
Provides that an employer who fails to make timely payment of wages or withholds wages shall pay the wages due, a reasonable fee for the plaintiff's attorney, and court costs.
Provides that if a court finds that the failure to pay the employee was not in good faith, the court shall order that the employee be paid an amount equal to two times the amount of wages due the employee as liquidated damages.
Provides that an employee may assign wages for:

the purchase, rental, or use of uniforms or equipment necessary to fulfill theduties of employment, provided that the total amount of wages assigned may not exceed the lesser of: (A) $2,500 per year; or (B) 5% of the employee's weekly disposable earnings;
reimbursement for education or employee skills training, unless the education or employee skills training were provided through an economic development incentive from a federal, state, or local program;
an advance for payroll or vacation pay; and
merchandise, goods, or food offered by the employer, for the employee's benefit, use, or consumption, at the written request of the employee.
And it's not just Indiana. All states in the union have similar statutes or default to the federal ones generally prohibiting assignment of wages. The exception comes in the case of a court ordered garnishment or a few other isolated instances, which need to be backed up by acknowledged company policy statements.
Even though it sometimes can burn at the core to pay wages or compensation to terminated employees, it is much less costly to do so when there is any doubt as to the validity of the company's claim. While one could argue an isolated fight based on principle, I generally argue towards a business decision and a forward-looking, proactive stance to avoid future issues and frustration.