Earlier this year, the Department of Labor stated it would have a Fair Labor Standards Act (FLSA) proposed rule in place for white-collar overtime exemption regulations by the end of November 2014. Now it's mid-November, and the DOL is backpedaling on that statement. According to Solicitor of Labor, M. Patricia Smith, the DOL "is months away" from a proposed rule.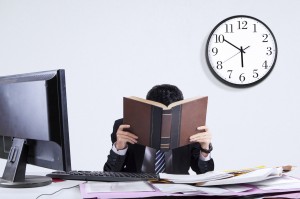 Still, the rule change is coming, and there is a strong indication that when it does, it will increase the minimum salary that an employee must earn to be considered exempt from overtime compensation. Currently, the minimum is $23,660. General speculation suggests a new rule could raise that number to as much as $50,000,although a leap from $23,660 to $50,000, is HIGHLY UNLIKELY.
What does this mean for employers?
While it's definitely a matter of when – not if – the rule will come, this delay gives employers some time to breathe. No changes will be coming in the next few months, and they probably won't come until the middle of next year at the very earliest.
What happens next?
There's no way to know for sure, but here's an example of how things might shake out: A rule proposed in early 2015 would give the DOL almost two years to consider feedback and prepare a final rule for approval by the Office of Management and Budget's Office of Information and Regulatory Affairs. At the earliest, a final rule will arrive in late spring of next year. It's also worth remembering that the 2016 elections are around the corner. That, along with potential legal challenges to any revisions, could end up delaying things further.
So I don't need to worry about it, then?
On the contrary, this is something you want to get out in front of. Therefore it's advisable that you start evaluating your FLSA compliance during the next year. That way, you'll be prepared when the new rule is finally proposed.