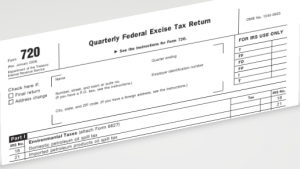 The federal Patient-Centered Outcomes Research Institute (PCORI) is an independent, US-based institute that is tasked with evaluating and comparing health outcomes and clinical effectiveness, risks and benefits of medical treatments, services, procedures and drugs.
Under the Affordable Care Act (ACA), health insurers and plan sponsors of self-insured group health plans are responsible for paying an annual fee to PCORI. The deadline for paying this fee is July 31st. The fee applies to plan years (and policy years) ending after Sept. 30, 2012, and before Oct. 1, 2019, and is based on the average number of lives covered under the plan.
PCORI fees are calculated as follows:
Plan Year: Fee per Covered Life:
Plan years ending on or after Sept. 30, 2016 and before Oct. 1, 2017 $2.26
Plan years ending on or after Sept. 30, 2017 and before Oct. 1, 2018 $2.39
For more information on PCORI fees, visit the IRS website here. The fee is filed using the IRS Form 720, Quarterly Federal Excise Tax Return and can be found along with instructions online here.