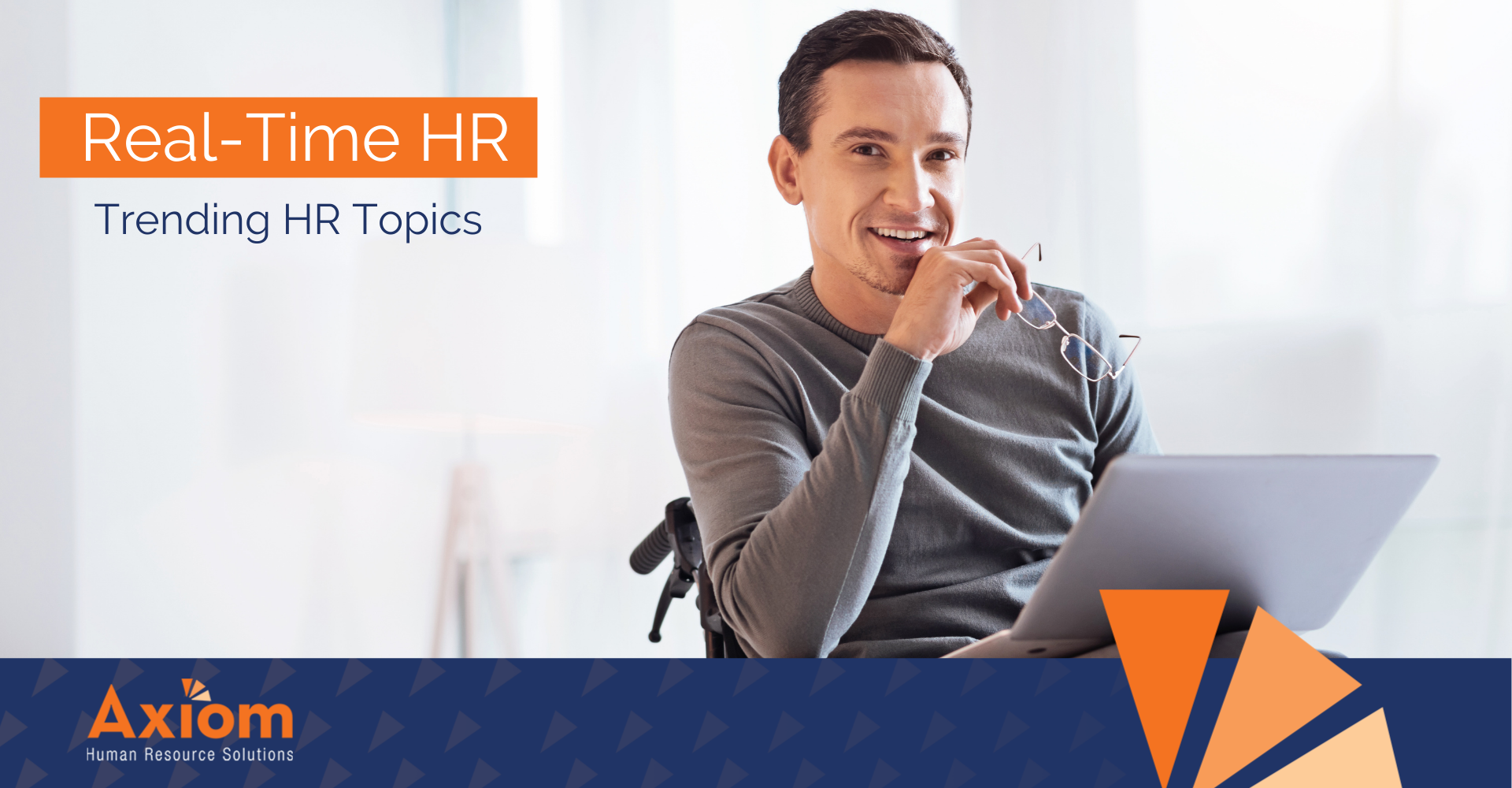 We frequently receive questions about important HR-related specifics. We love having the opportunity to share them with our readers, who are looking for a real-time look at trending topics in HR.
Question:
Who is considered an appropriate health care professional for getting documentation about a disability under the Americans with Disabilities Act?
Answer from Jenny, SPHR, SHRM-SCP:
The answer depends on the nature of the disability and the functional limitation it imposes. For example, if you were requesting documentation for an accomodation request concerning a mental health condition, a psychiatrist or psychologist would be an appropriate professional, but a physical therapist wouldn't be since they don't have the expertise to diagnose or treat such a condition.
According to the Equal Employment Opportunity Commission, appropriate professionals include, but are not limited to doctors, psychologists, nurses, physical therapists, occupational therapists, speech therapists, vocational rehabilitation specialists and licensed mental health professionals. Depending on the circumstances, other medical professionals who are knowledgeable about the employee's condition may also be appropriate.
Do you have an HR-related question? Send it to us via our online contact form and we'll have an HR expert give a detailed explanation to help solve your issue.
Over her 20 years of experience, Jenny has specialized in helping small to mid-sized business across a variety of industries reduce their risks and manage employee relationship issues. Jenny holds a Bachelors of Business Administration (BBA) degree in Human Resources Management from the University of Georgia and a Masters of Business Administration (MBA) degree with a concentration in Human Resouces Management from Georgia State University.