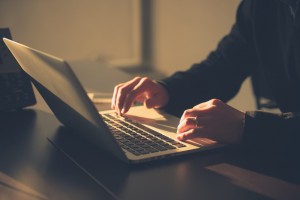 On August 25, 2016, the U.S. Citizenship and Immigration Services (USCIS) approved a revised Employment Eligibility Verification, commonly known as the Form I-9, to be made available this November.
Despite being modified several times since its publication in 1987, employers still struggle to complete the Form I-9 correctly. The process, including the form and directions, can be confusing; errors can lead to costly fines, which were recently increased. The new form was created to clarify the process, and some form fields have been modified to reduce the number of errors and aid employers in completing the form correctly.
According to the USCIS, key updates to the form include:
Validations on certain fields to ensure information is entered correctly
Additional spaces to enter multiple preparers and translators
Drop-down lists and calendars
Embedded instructions for completing each field
Buttons that allow users to access the instructions electronically, print the form, and clear the form to start over
A dedicated area to enter additional information that employers are currently required to notate in the margins of the form
A quick-response matrix barcode, or QR code, generates once the form is printed and can be used to streamline audit processes
Requiring employees to provide only other last names used in Section 1, rather than all other names used
Removing the requirement that aliens authorized to work must provide both their Form I-94 number and foreign passport information in Section 1
Separating instructions from the form, in keeping with USCIS practice
Adding a supplement in cases where more than one preparer or translator is used to complete Section 1
It is not required that the new smart Form I-9 be completed online. Employers still have the option of printing the form and completing everything by hand; however, the smart Form I-9 enhancements will not be available if completed manually. The new form is not considered 'electronic' as described in the USCIS Form I-9 regulations and will still need to be printed and signed by both the employee and employer representative.
The updated Form I-9 is expected to be released by November 22, 2016 and will be available on the USCIS's website. Until the new form is released, employers should use the current version of the Form I-9 (revision date 3/8/2013), available online here. The old version can be used until January 21, 2017, without being considered invalid. If you need additional information, contact your Axiom team to schedule a consultation today.